Comb Baiting
A guide to comb baiting can be found in this document
Queen Frame Trapping
A guide to queen frame trapping can be found in this document. A pictorial guide to the process can be found here.
Watch a video of the process here.
New to QFT? Checkout some top tips.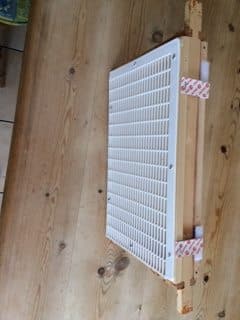 Varroa (Summer) Shook Swarm
This process is best performed mid-August time ahead of your winter bees being laid. The process is described in detail here.
Sugar Shaking
A means of estimating the varroa count in a hive. For more details click here.