Why should I join the Westerham Beekeepers?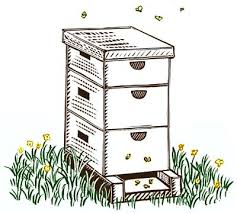 If you join the branch, you will become part of local beekeeping community. We have members across Edenbridge, Oxted, Tatsfield, Westerham and surrounding areas.
The benefits of membership include:
The branch runs a training apiary and organises taster sessions for beginners.
Experienced members will mentor you through your early years.
We organise monthly winter branch meetings, with guest speakers on subjects of education and general interest to beekeepers both new and experienced.
Membership includes bee diseases insurance for up to three colonies – more can be covered for a surcharge.
There are reduced rates for friends of beekeepers (full members at the same address) and for junior members.
Advice on Treatment Free beekeeping
Inexpensive nucs of bees
I want to find out more about membership….
Full membership includes membership of the British Beekeeper's Association (BBKA) and Bee Disease Insurance (BDI) for up to three colonies. You will also receive subscriptions to both the BBKA News and BeeCraft magazines, either by post or electronically. BBKA membership includes up to £10,000,000 public liability insurance.
Junior members (who have to be under 18 for the full calendar year of their membership) enjoy the same benefits as full membership, but free of charge.
There are various classes of Friend membership, which provides for members who wish to join without having their own bees.
The different membership classes are shown here
Please click here for our membership form
Contact our membership secretary, Peter Cobley for more information by email to p-cobley@tiscali.co.uk